TRUE VALUE MARKETING PROGRAMS
Drive sales and traffic to your store with our marketing tools.
We are dedicated to supporting your independent local brand. Leverage the iconic True Value® brand to expand your customer reach and growth.
As a hardware wholesaler with a retail consumer brand, we measure our success by what you sell. True Value offers customizable, a la carte marketing programs to help you attract customers and grow, overall returning $20 for every $1 spent. We ensure your store is top of mind wherever your customers are searching and shopping, with a mix of print and digital marketing.
HOW OUR MARKETING PROGRAMS WORK TOGETHER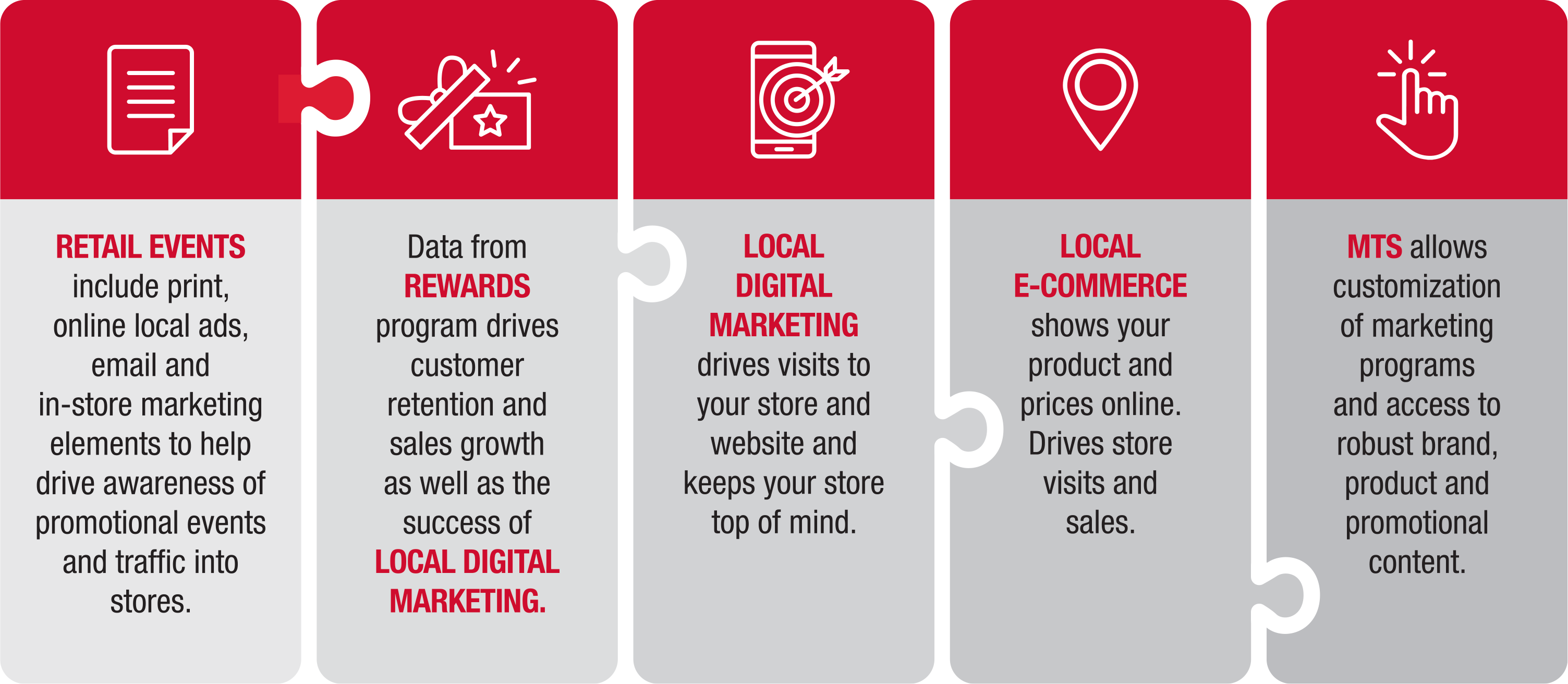 DRIVE TRAFFIC TO YOUR STORE
True Value® offers a full array of local marketing support, branded and non-branded options. You can choose what works for your market with no national promotion fee.