True Value is primed and ready to support your business by getting you the industry-leading products you need, when you need them.
Reunion is our twice-a-year trade show that brings together retailers from across the country for showstopping deals, including exclusive assortments, displays, new items and more!
JOIN US MARCH 16–19, 2023 IN CHICAGO!
WELCOME RECEPTION
Enjoy entertainment and complimentary food and beverages. Meet and network with the True Value family of retailers, associates and vendors.
GENERAL SESSION LEADERSHIP UPDATE
Hear a business update from senior leaders about the strong state of the company.
FUN EVENTS
Join us on the show floor for our popular Spin It to Win It raffle, product demos and a chance to engage with True Value associates and retailers. Attend Thursday, 3/16, to experience our signature Retail Best Practices conference and Assortment City Preview Night!
HEAR FROM OUR TRUE VALUE PRODUCT MERCHANTS AND VENDORS
Modernize your merchandising and view our industry-leading assortments. Talk to our merchants about trends, must-have products and new item demonstrations to boost your bottom line.
LEVERAGE OUR STORE DESIGN AND PLANNING EXPERIENCE
Meet with our store planning and design team to discuss how True Value can upgrade your look, tailored to your unique needs and market. True Value has the product, supply chain expertise, tools and technology to support and grow your business.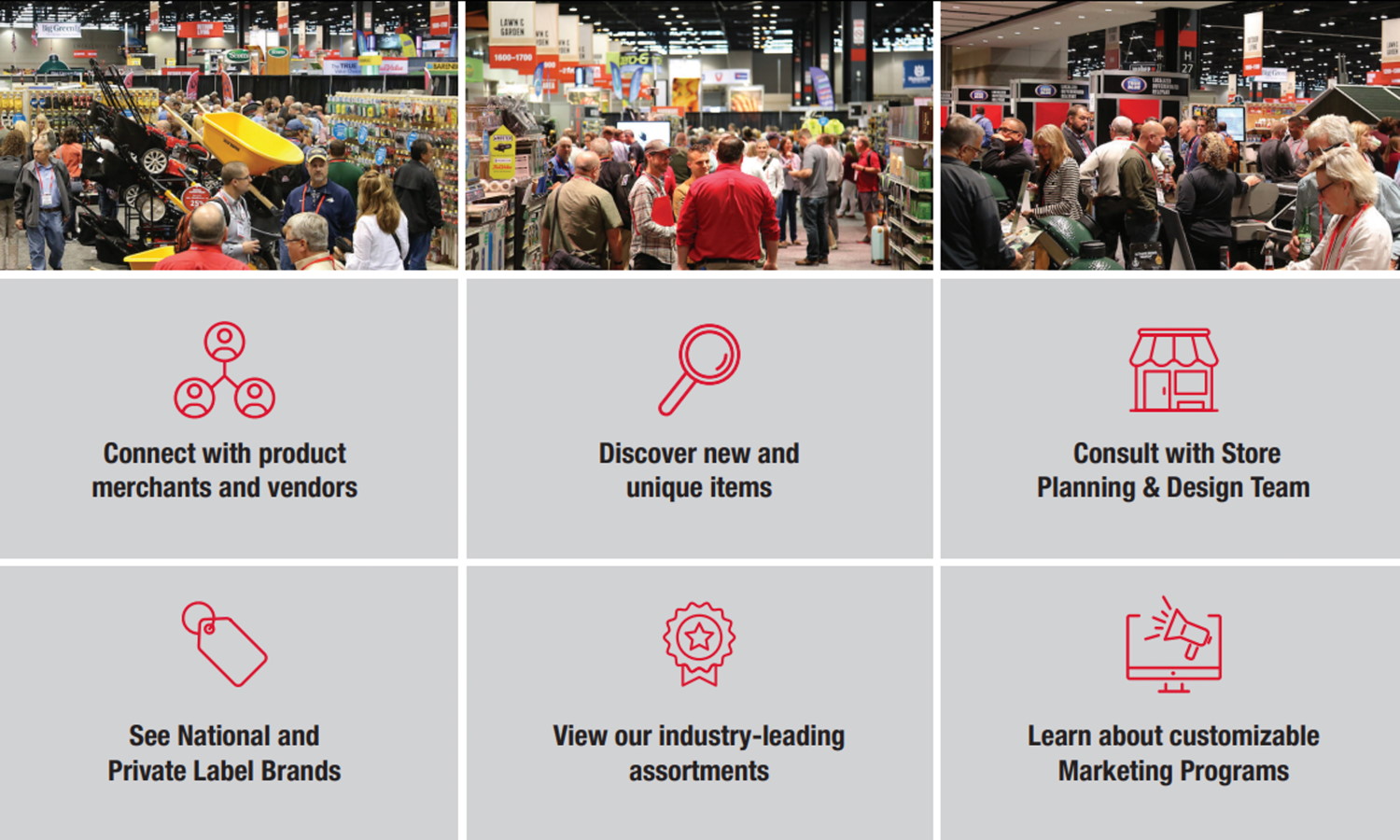 Join us each spring and fall to shop product in-person and lock-in the best prices.
Please reach out to Reunion@TrueValue.com with any questions.